---

Meals
Our concept with the meals, is to have in every apartment the food that is require for the entire week, so that everybody has access to it at any time. We will have fresh fruit (bananas, mangos, pineapple, watermelon, apples) In the morning we will prepare the fruit together and accompanied with breakfast prepared from the restaurant. The fruits are going to be there for you all the time so that, if later on you want a fruit snack, and of course coffee, bread, butter and marmalade you can have it.
Through the whole Surfcamp we will have water and a hidrate beverage like Gatorade so that we are well hydrated.
For lunch we will have a Sandwich bar, with white and integral bread, butter different types of Hams and cheese, Tunafish  , tomates, lettuce, avocado, cucumbers, olives, olive oil, vinegar  and different types of sauces including of course Ketchup and Mayo. Also to accompany the sandwichs will have chips with salsa and for dessert granola bars to get energy for the afternoon.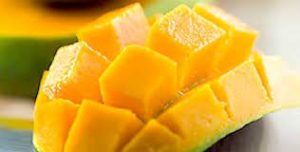 After a day full of activities we will have our dinner at the Lodge restaurant, where we will have a Typical Costa Rican dinner and one drink. The casado(typical costarrican meal) comes with a meat of your preference(fisch, chicken, beef or pork)
rice, beans, french fries and a salad. We will also have other type of meals like fish tacos or Pasta. We will arrange the dinner with the Kitchen everyday and we are opened to hear also your preference and talk to the Chef, like for example if you are vegetarian.
Services

First of all, you have a 24/7 Guide that is responsible for the surfcamps and will guide you through all the activities that are planed.

For our internal transportation to the restaurants, yoga class, tours, or to go to the center of Santa Teresa we will have a convertible 4wd pick-up with two banks behind  to take us around.

Also all the things that we have for the camp like ice box, portable speakers, etc..,you can use by just asking.

In the office of the hotel you can also buy soft drinks if you want and there is also a French cafe next to the Hotel in case you need anything else.